Hope College Australia
Bible College and Community Training Courses
Hope College offers on-campus and distance education courses for both domestic and international students. Your journey starts with Hope.
Find Your Course
Contact Us
Are you an international student wanting to know how to apply?
Hope College Australia
Our vision is to see you grow and be equipped with the skills, experience and knowledge needed to be a voice of Hope in your local community.
Hope College offers courses in Christian studies and Theology (On Campus / Distance), Chaplaincy (Distance Education only) and Individual Support.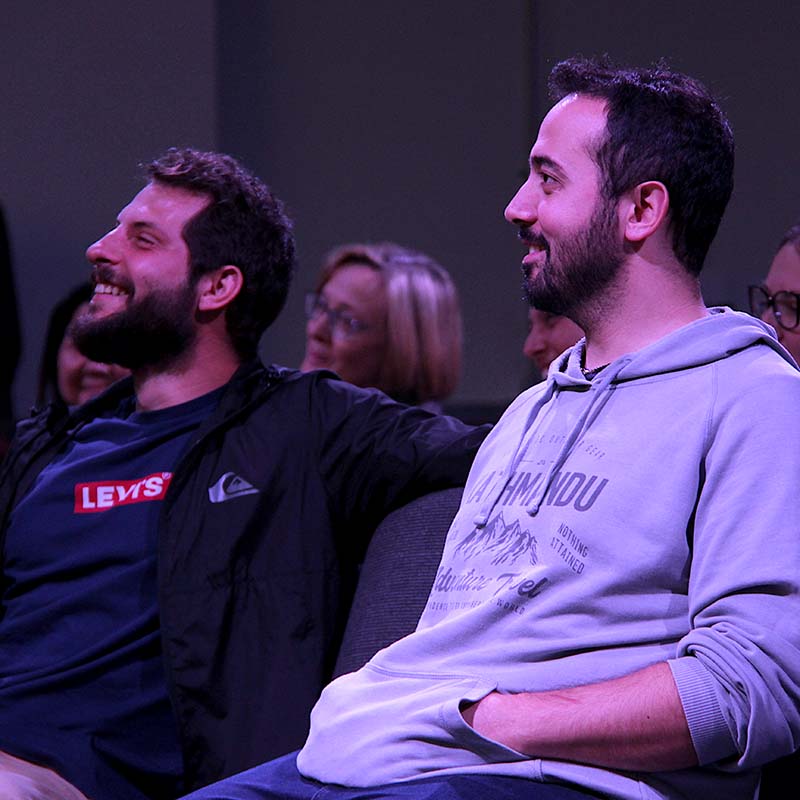 10743NAT Diploma of Christian Ministry and Theology
(CRICOS Course Code 099426M)
Do you want to be equipped for ministry? Do you desire to have a deeper walk with God and to serve others in ministry? This course is for you if you are preparing for entry into ministry, and service in your community, local church and mission field.

10744NAT Advanced Diploma of Christian Ministry and Theology
(CRICOS course code 099427K)
Are you moving into a leadership role in your local church or another ministry or parachurch organisation? Are you a leader wanting to further develop your skills and knowledge? In this course you will develop the knowledge and skills to analyse and interpret scripture and theological concepts and apply them to your ministry context.

CHC42315 Certificate IV in Chaplaincy and Pastoral Care
The CHC42315 Certificate IV in Chaplaincy and Pastoral Care will equip you with the skills and knowledge you need to be effective in your role as chaplain in any workplace context. It is a nationally accredited course which provides a biblical understanding of the role and responsibilities of a Chaplain.

CHC33015 Certificate III in Individual Support
Launch into a new career! The CHC33015 Certificate III in Individual Support with both aged and disability specialties provides the doorway into both industries giving you strong employment options both now and into the future. Our goal is to assist you to find meaningful employment within six months. Eligibility requirements must be met in order to participate in this funded training.

10742NAT Certificate IV in Christian Ministry and Theology
Do you want to grow your faith? Do you have theological questions? Do you want to serve God? We all need a strong foundation, and this award will do exactly that.
Note: This course is currently available via distance mode only.
Varsity Lakes Campus on the Gold Coast
We are a vibrant and multicultural campus based in the stunning Gold Coast region of Varsity Lakes, Queensland Australia. Our location is perfect for students who want to enjoy all that the Gold Coast has to offer, from its beautiful beaches to its sun-loving lifestyle and friendly community.
Call Hope College
If you would like to speak with someone directly